1
« on: December 31, 2020, 09:58:39 PM »
EDITORIAL

Season greetings to you all, winter is now here! Are you ready for the colder weather? Log fires, hot beverages, gingerbread, comfy clothing and all those winter warmers? Grab a hot drink and throw on something warm and cosy and we will get to all the topics we've got for you this edition.

We've had lots of great stuff happening on the site recently, including releases for BagaturKhan's mods based on his own sci-fi universe, the successful Tourney Kickstarter for which many congratulations should go to Tusky, and the announcement of our upcoming Coding Medieval Worlds virtual workshop which will see historians and game developers team up to discuss challenges in medieval and fantasy gaming. Our ongoing Winter Creative Competition is still ongoing, too, and has excellent prizes for you to win. Do go and get your entries in soon!

What will you do this winter? With many areas of the world still in lockdown, there might be not very many options. But, that will not matter when you see how much we have for you this edition you won't be sorry!

We have lots to get to, please read on!

Always, make sure you: 'Enjoy your stay!'.

CONTENTS:

---
---
Devlog: Project Stormbringer - A Medieval Fantasy Action RPG
Inspired by Gothic I, II & The Witcher 3! Project Stormbringer are bringing to you a Medieval Fatasy Action RPG. Setting the scene, on an isolated island that is tomormented by monsters and magical horrors, a survivior from a shipwreck must quaell an ancient God who will rise again to wipe out the insland's inhabitants.


DEV VLOG
This is Project Stormbringer's first dev log, which introduces the project:
Project Stormbringer are looking forward to hearing what you think!
---
Son of a Witch - Succubi, Skinpacks, and more!
Son of a Witch has some very exciting news coming up with the announcement of the upcoming Hell level expansion, which will include a whole new range of enemies to fight and provide an alternative route through the game. The new version will also include a skeletal Bloodmage as a player hero, minotaur cultists with a labyrinth to explore, imps, succubi, ifrits, and more besides.

Meanwhile we also have new skinpacks by Jubal which you can download, including Son of a Witcher, which transforms your knight hero into the suitably scarred, grumpy figure of Geralt of Rivia - with all these monsters and demons to defeat, sometimes you need to be able to call in a real professional. If you want something a bit more light-hearted, there's also one that transforms your stubborn boar pet into a more docile friend with the capybara mount skinpack, allowing you to ride the world's largest rodent through your goblin-bashing adventures. All that and more on Bigosaur's Exilian forum below!
---
Epicinium - strategy wargame with environmental mechanics
Epicinium has been on the game dev horizon since the 19th October 2020! What makes the game totally epic? Your overall tact in preserving the environment is factored in as you quest throughout the game, making it of an even more challenging strategy game. With an environmental focus, the game encourages you to be mindful of destruction or planned destruction by preserving the surroundings of your citizens by keeping their forests intact for example. This game gets you think about if less destructive approaches are possible and if you can afford to proceed with them. !If you win by having your enemy's half of the map ravaged by firestorm, did you really win at all! as put by Sander, one of the development team members creating Epicinium.

Food for thought there!

Why not download this today and try out the game or join the discussion page to let us know what you think!
---
Ahowl's Vanilla Extended, Version 19!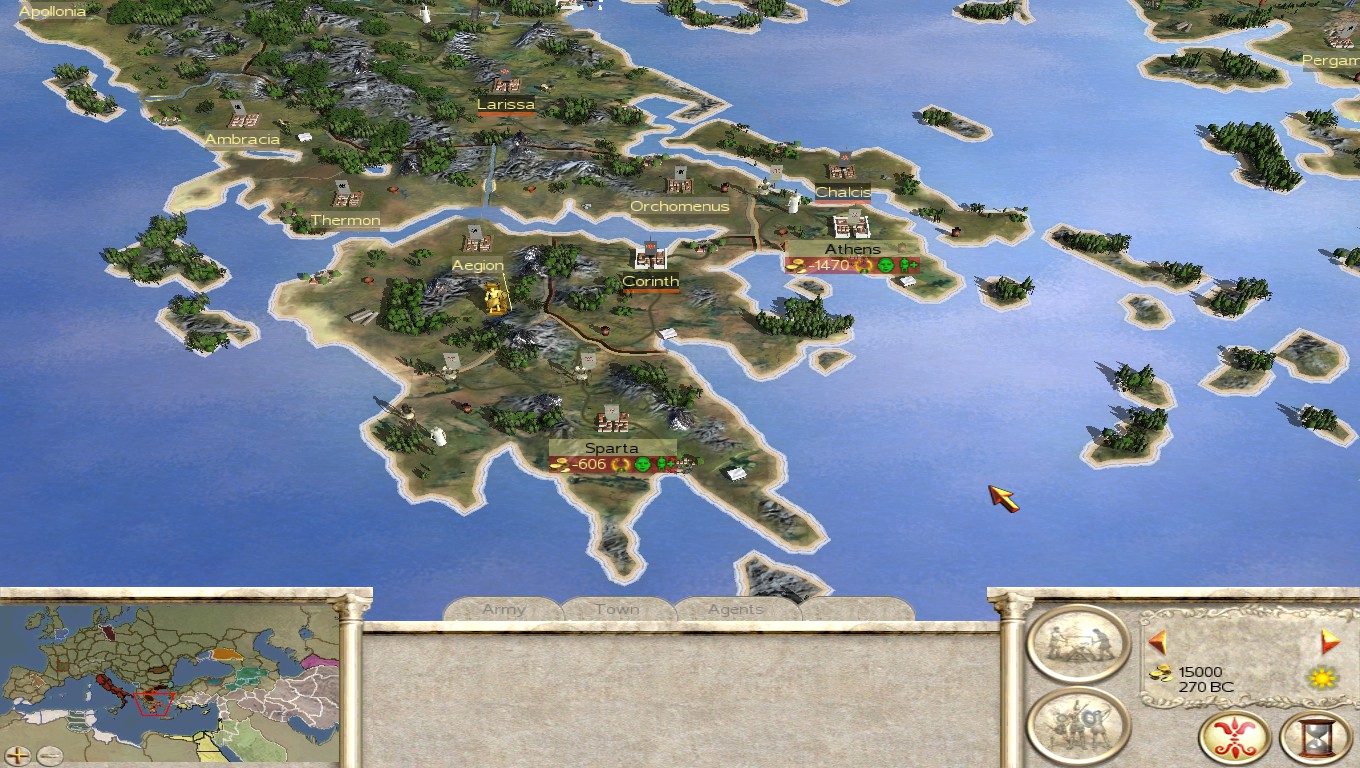 Nearly ten years after he started modding Rome: Total War, Ahowl11 is still hard at work, with the latest release of his Vanilla Extended mod coming this month. The latest version includes major map changes and rebalances, reducing many of the northern and western factions to more historical single-province tribal starting systems, merging Rome into a single faction and using the historical Chremonidean League as the basis for an adapted Greek Cities faction.

The new factions permitted by merging Rome will be Nabatea, the Bosporan Kingdom, and Illyria, each of which has an exciting new unit roster available. Nabatea, a small buffer state based around the trading hub of Petra, sits uneasily alongside the Seleucids and Ptolemies as its bigger neighbours: the Illyrians, between Macedon and Rome, are based off the historic Ardiaean Kingdom and provide some similar challenges as a historically smaller state between some of the famed powers of the ancient world. The Bosporan Kingdom, a somewhat under-recorded realm on the north shores of the Black Sea, meanwhile adds new interest to the steppes and potentially also the Caucasus by presenting a new Greek power in the north.

With all this and more, there's plenty to check out in the new version and we hope you do so!
---
---
Poetry is fitting for all seasons, but this one symbolises a distinct arrival and this gave Jubal his inspiration "I came up with the idea for this one after a friend of mine had a baby, to whom the song is dedicated.
" Here are a few verses from the poem, fitting for the seasons of Autumn and Winter, please visit the link below to read the entire poem. You will be glad that you did!
Little Moorhen
Dedicated to Beatrice Catchpole-Simmons

And you shall find
That the world is wide
And full of flowers

See autumn fall,
Around you, nests of love and leaves
As you grow tall,
By those who helped your wings unfold,
And keep you when the world is cold

So that you can find,
That the world is wide
And full of flowers

Winters will come,
Garlanding the world in frost
A weary sun
Wilts, its petals fall but then
Your world turns and it blooms again

And you shall find,
That the world is wide
And full of flowers
---
What do you think of this excellent Christmassy themed drawing from Exilian's Tusky? His awesome artwork has been a regular feature in our Arts and Crafts section for many months now, but we've had some particularly cool new drawings lately.

Tusky's core work is as a game developer, in particular the mastermind behind games like Escape from Biostation and the upcoming medieval tournament simulator Tourney which was successfully kickstarted recently. His fantasy artwork, though, is a perfect reminder both that he is a man with many strings to his bow, and that creators and game designers so often have their work built not just on hyperfocused specialisation but a wide range of creative skills that allow them to realise their ideas in different ways.

Recent entries in the drawings thread include a stony-faced and yet somehow jolly dwarf sorceror, and discussions on how our different arty creatives do their graphical work. Talking to artists and creators is a great way to learn about their process and build your own skills, and thread's like Tusky's drawings are the perfect place to do that! Providing inspiration is equally a hugely important part of art, so even if you're not doing artwork yourself, maybe something for another poject will spring to mind - and of course, it's every bit as valid to just head over there, look at the cool artwork, and enjoy the show. Either way, this is one thread where it's very well worth taking a look.

Check out more at:
---
Mountain Leopards Returns

Just in time for this issue, we've had the first episoded of Jubal's webcomic Mountain Leopards out in many months! Mountain Leopards is a new take on the by now classic style of humorous fantasy adventuring webcomics, with a strong theme of Caucasus culture and mythology based on Jubal's background as a historian of the region throughout the comic. The story follows Botso K'akhaisdze, long-suffering cleric of the frustrating knowledge deity Otarid, on his travels through the mountain realm of Datvieti. On the way, he meets an eclectic range of characters and finds himself increasingly wrapped up in the machinations of foes he does not yet understand - whilst also having to contend with an annoying narrative voice with a mind of its own, unexpected porcupines, and night-time visits from Eurythmics and their pet cow.

Will Botso and his new allies work out what's going on and save the kingdom? The party seem to have reach new literal and metaphorical lows as they descend deeper into the caves in the latest episode, entitled "Into Darkness"...

---
---
Our own Tusky, besides his abovementioned skills as artist and game dev, has also taken it upon himself to be quizmaster for our new series of fiendish pub quizzes! Leaving some of Exilian's finest minds utterly baffled, the formidable range of knowledge needed for these questions, from medieval royalty to the princes of pop, ensures that everyone's knowledge is suitably put to the test. Florp's astounding victory on the latest one deserves much congratulation!

What's more, even if you missed the quiz, you can go back and play through it now - see the questions and answers at the links below to test your own skills and see how you'd have fared against the forum's finest. Good luck!
---
Seasons greetings to you all. However you spend your winter this year, please stay safe. It has been an action packed year at Exilian and we are hoping to bring you even more fun content next year. From all of us here, we know it has been a difficult year, there have been many challeges. Your Exilian community is always here and we send our thanks for your excellent support and hope that you stay safe. We will see you all next year, in the spring with more fun! Let us know what you thought of the newsletter in the comments below!
---